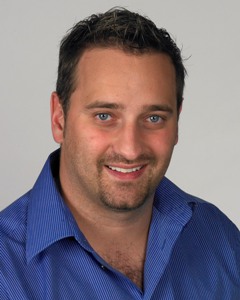 Eric Mack is now with SI.com, working out of his Fort Lauderdale, Fla., home (on a canal in the Venice of America) when he isn't staring into the sky or water. You can follow on Twitter @EricMackFantasy and get his columns here: http://sportsillustrated.cnn.com/writers/eric_mack/archive/.
He goes by the nickname Emack — even he refers to himself that way — and writes on all things fantasy there, although baseball had been his focus for years.
Emack's Fantasy-writing deficiencies aside, his life-committed goal is compete against and beat the best in Fantasy Baseball and prove his place in the industry. Although he has yet to win in the Mixed League monster, he has finished a respectable third and fourth in his first two years.
He began playing Fantasy Baseball back in the heyday of the USA Today sports section in the late '80s and the beginning of Baseball Weekly, which he regards as the reason he is where he is now. While he loved those publications and didn't mind tallying Fantasy league standings with pencil and paper, he thanks the wonders of instantaneous live scoring online.
Emack started at CBSSports.com in May of 1998, where he was a newsroom editor and before being named the button-pusher during Mark McGwire's Run for 61. His passion and knowledge of baseball down through the depths of the minor leagues led him to become a Senior Fantasy Writer six years later. He left there because his manager is a dolt and latched on to SI.com thanks to some long-lasting networking.
He takes the opportunity to compete here very seriously and is determined to beat down David Gonos, whom he still plays softball with even though they no longer work side-by-side in South Florida. Now, if Gonos and Nando just wouldn't make him late to the auction, Emack would be all set to win this thing!