The AL Champion: Doug Dennis
This is Doug's second AL Championship in a row.
Doug's and other BaseballHQ insights about Tout Wars can be read here. Mike Podhorzer wonders how he finished third!
The NL Champion: Derek Carty
Peter Kreutzer wrote a little about his season and showed some numbers explaining why Carty won. Read it here.
The Mixed Auction Champion: Bret Sayre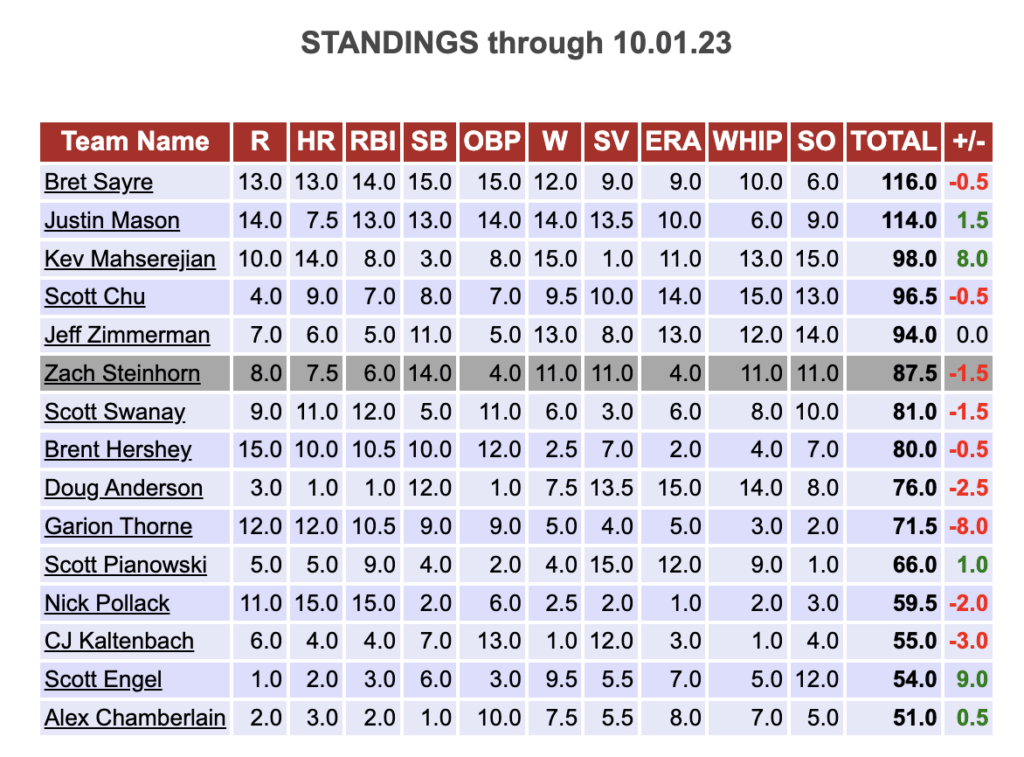 Bret wrote about his team winning. Read it here. Zach Steinhorn wrote about his season here.
The Mixed Draft 15 Champion: Seth Trachtman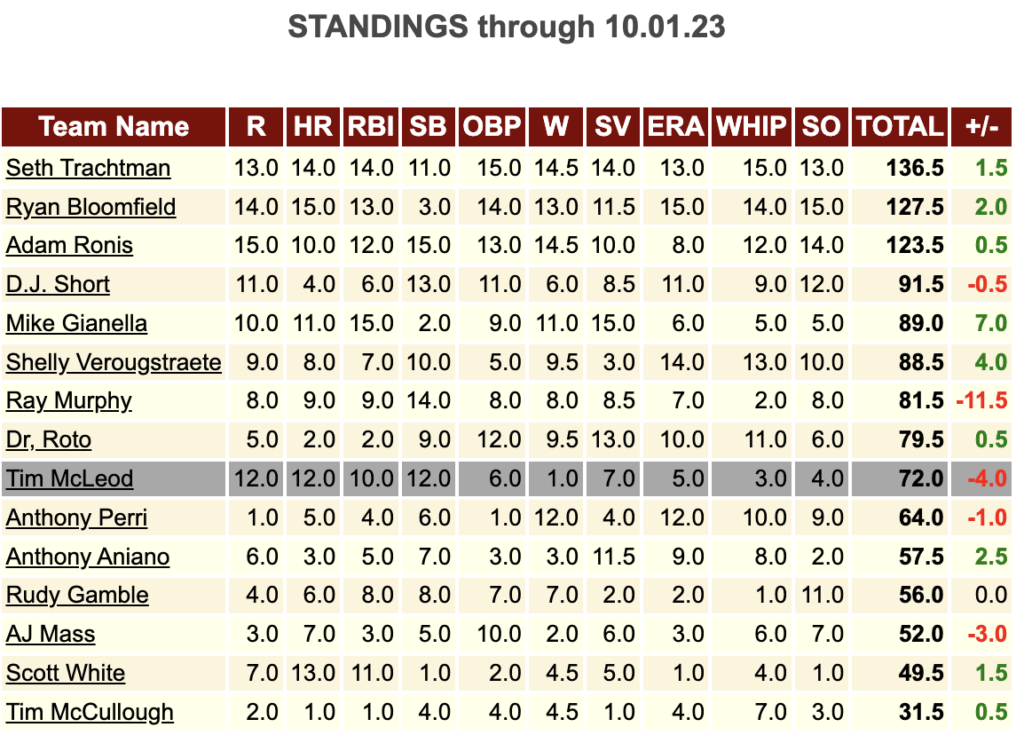 Mike Gianella wrote about his season here.
The Head to Head Champion: Greg Jewett

Greg wrote about his winning team at Reliever Recon. Read it here.
The Draft and Hold Champion: Alan Harrison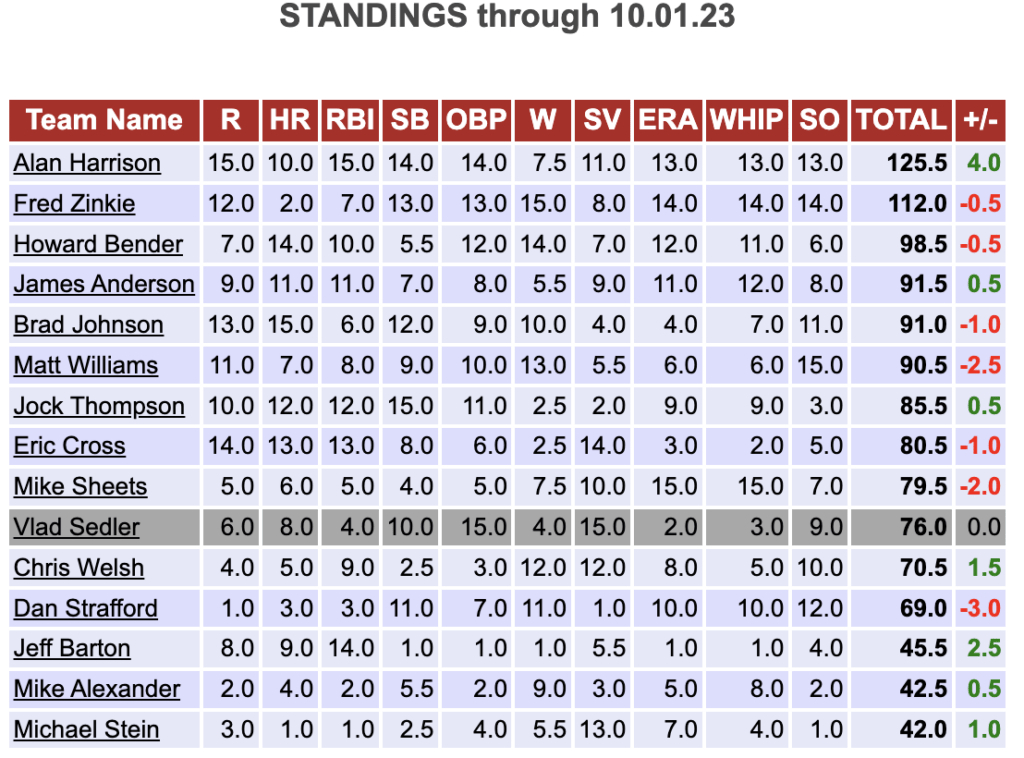 The Mixed Draft 12 Champion: Andy Behrens
The Tout Daily Champion: Brian Entrekin
You can read recaps of how teams thought they did right after the drafts by following the links on this recap page.