The regular season is over.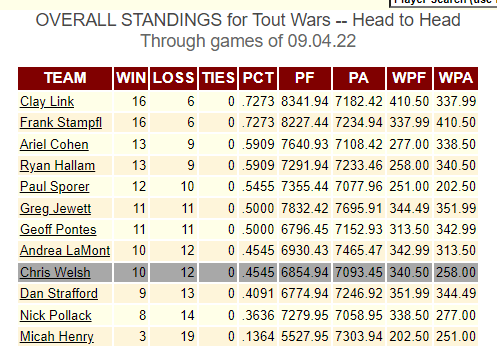 Clay Link edged 2021 champ Frank Stampfl for first place in a tight race, with both teams earning a first-round bye.
Greg Jewett wins the tiebreaker for the sixth and final playoff spot over Geoff Pontes. He'll face 2020 champ Ariel Cohen in the first round.
In the other opening week game, fourth-place finisher Ryan Hallam will face Paul Sporer, who finished fifth.
Next week Link will face the winning team this week with the worse record, while Stampfl will face the team with the better record.