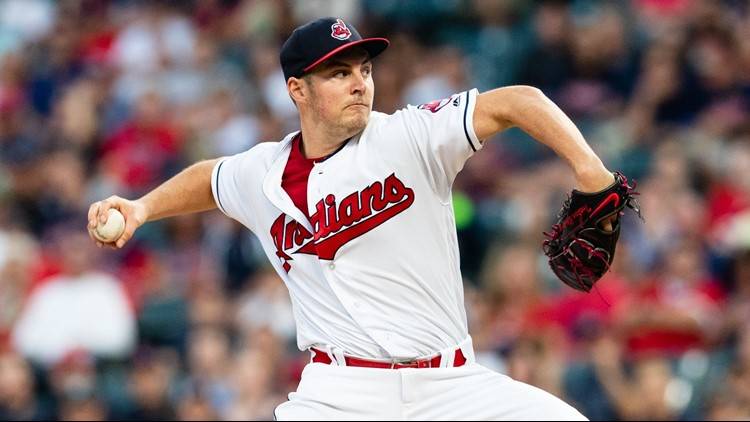 Tuesday is the first week of the second Tout Daily period. The slates are wiped clean. Here are some of the picks for the Touts on a rain-shortened schedule.
Charlie Wiegert (CDM Sports, @GFFantasySports)
Pitcher: Trevor Bauer – Sometimes it's worth spending up to go with the best. Facing one of the weakest lineups, who strike out a lot, this is one of those times!
Hitter: Kris Davis – Not a lot of $ left having invested in pitching, this is a good spot for Davis to come back to life. Porcello has been giving up his share on long balls, I hope Davis gets his long ball swing swing back tonight!
Rick Wolf (Fantasy Alarm, @RickWolf1)
Pitcher: Zach Grienke – Glenn Colton will hemmorage as I take the pitcher versus his beloved Yankees. In tournaments, you have to be contrarian sometimes and I look for players that have consistency. On the pitching side, Zach Grienke is one of the better players there. He has gotten a little sharper in each of the last three outings and his command has been right there being able to pinpoint location plus changes speeds. He won't blow away any of these Yankee hitters, but he should put up 15-20 points. If it is any consolation, my other pitcher is Luis Castillo versus my favorite team, the Mets.
Hitter: Rowdy Tellez – Although it was three years ago when I saw him in person hit a 450 homer in the Arizona Fall League, I have been following him since. Glad to see Morales moved to open up a spot for him and see him start to shine hitting .305 with 5 HRs. Tonight, he faces 22 year-old sensation who has been dominating AAA. The lefty Tellez is priced right for him to hit a mistake pitch from the young gun and take it out of the yard. Looking for 2 for 5 with a bomb and a Rowdy night!
Phil Hertz (BaseballHQ, @prhz50)
Pitcher: Trevor Bauer – Sure he's expensive, but he seems the closest to a sure thing. Didn't I say that about deGrom three weeks ago.
Hitter: Juan Soto –
Anthony Aniano (Rotoballer, @AAnianoFantasy)
Pitcher: Vince Velasquez – Along with the Trevor Bauer versus Miami matchup, Vince Velasquez versus Detroit for $8700. Detroit averages less than 4 runs per game and Velasquez has 14 Ks in his last 10.2 IP with only 2 runs allowed
Hitter: Joey Votto – Tough not to stack the Reds versus Jason Vargas and his 7.20 ERA. Joey Votto has a hit on 4 straight games and I'm not afraid of this lefty vs lefty matchup.
Todd Zola (Mastersball, @toddzola)
Pitcher: Trevor Bauer – Pricing has been tight this season, tough to afford two aces but after a rough first Period, going back to what's worked for me – stud pitching and piecemeal bats.
Hitter: Curt Casali – Batting 5th against Vargas, not a bad salary-saver, a cheap part of a Reds stack, good part of the order with the platoon edge on a lesser hurler.
Rob Leibowitz (Rotoheaven, @rob_leibowitz)
Pitcher: Trevor Bauer – I'm on the Bauer train as well. Matchup/quality of starter/strikeout rates too god to resist.
Hitter: Jose Ramirez – Doubling up on Cleveland players – starting to show signs of life. Good matchup against Alcantara dn not likely to get a player of his talents at $4,300 for much longer.
Howard Bender (Fantasy Alarm, @RotobuzzGuy)
Pitcher: Trevor Bauer – Against Miami? Make him fit!
Hitter: Yasiel Puig – If you're using Bauer, you need to find some salary relief. Might as well give this bat-licking, bat-flipping idiot a shot against Jason Vargas, one of the absolute worst southpaws in the game right now. I might even think about a Reds stack with him, Suarez and Casali tonight!