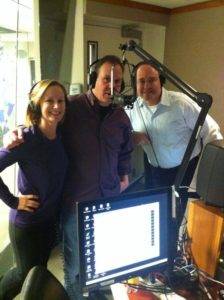 It wasn't until the first week of June that Rick Wolf and Glenn Colton passed Seth Trachtman for the lead in Tout Wars AL, but once ahead they never looked back.
One week later they had a 17 point lead, by the end of June it was a 29 point lead, and they eventually won by 21.
Lawr Michaels, Seth Trachtman and Jeff Erickson round out the top four, but none threatened the famed radio duo the rest of the way.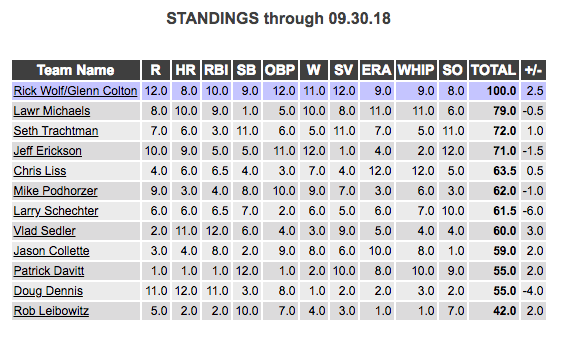 Glenn and Rick won the AL title in 2014, too.
They didn't win it on auction day. Here is the Draft Day Stadings for Tout Wars AL. (These are the stats the team's opening day roster put up, as if they made no moves all season.)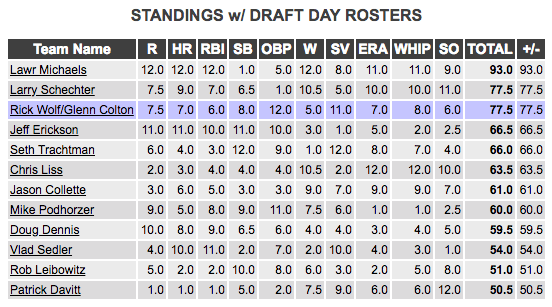 It wasn't trades that made the difference either. They made two, acquiring Eduardo Rodriguez in May and Melky Cabrera in June. So we have to look at their FA adds.
The big ones: Brad Hand, Jake Cave, Wily Peralta.
Big, but not huge. It is hard to see how this squad swung from 77.5 points to 100 in season. You can check out the standings and rosters here. I think we're going to have hear from about how this title came about.