It was a super fast draft, completed in less than three hours. Four hundred and thirty five players were selected. Todd Zola barely had time to spell the names right in the spreadsheet.
You can see the spreadsheet, by round and by position, here.
Round ups by: DJ Short | Scott White | Adam Ronis (podcast) and part 2 | Rudy Gamble |
Projected standings are in: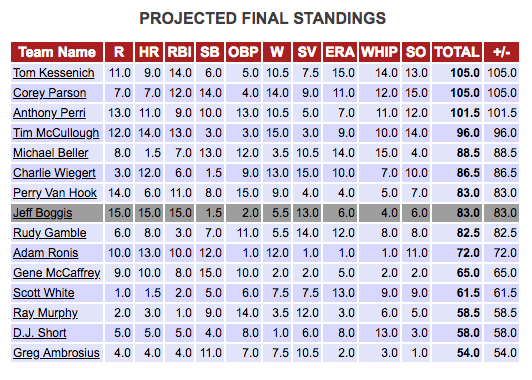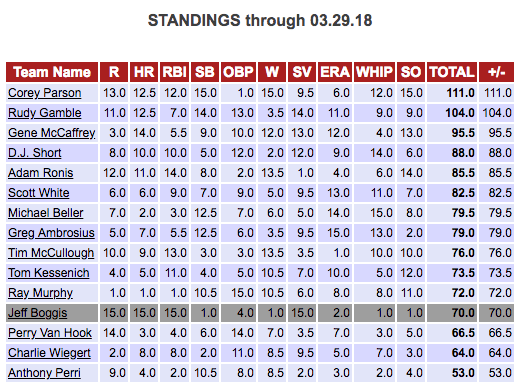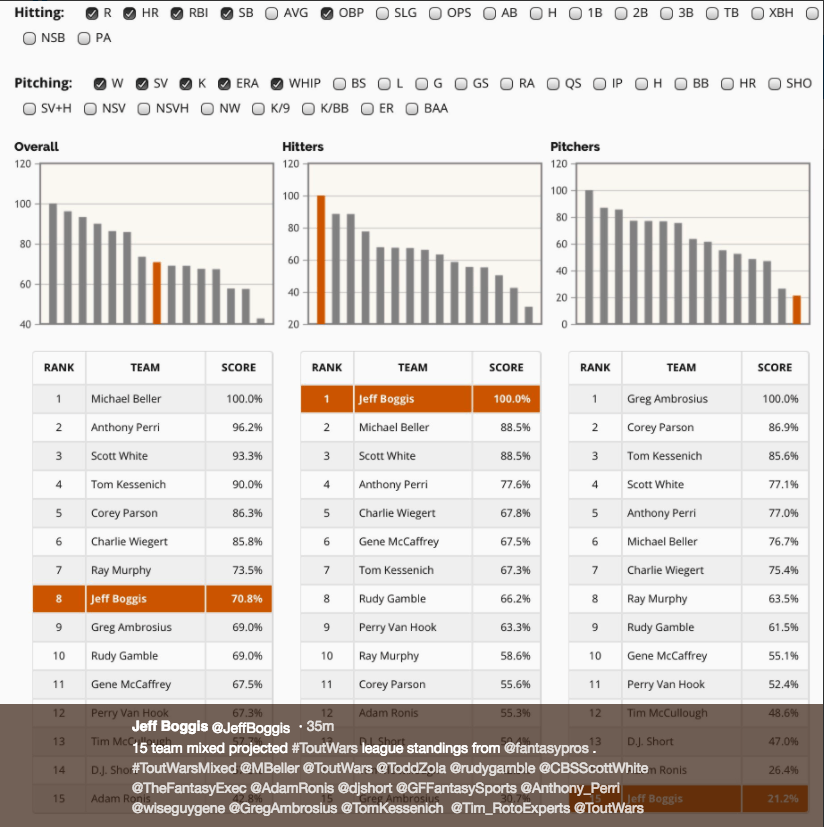 Read all the comments @toutwars on Twitter.