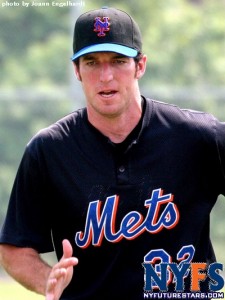 The picture is of Ike Davis, because Phil Hertz opened a slot on his active roster for Davis on April 26 by trading Marlins first baseman Gaby Sanchez and Arizona outfielder Chris Young to Todd Zola for a pair of Ryans: Cubs pitcher Dempster and Pirates outfielder Church.
"And with that, Phil Hertz begins the Ike Davis era," said Larry Schechter.
"I prefer to look at it as the end of the Micah Hoffpauir era myself :(" said Todd Zola.