Our stat provider, onRoto.com, has a feature that allows us to apply two sets of projections to the current rosters, and see the year's "final" standings before the season even starts.
Gary Davenport's projections like Greg Ambrosius and Anthony Perri: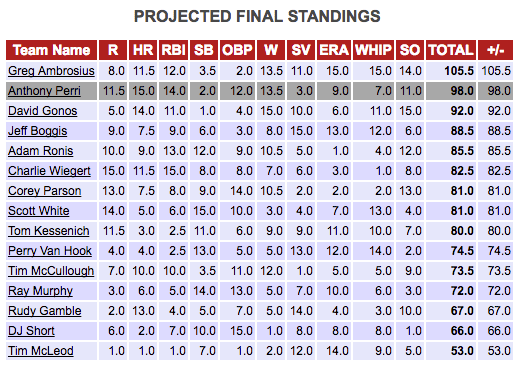 While the BaseballHQ projections tip to Anthony Perri and Greg Ambrosius, with a helping of Ray Murphy: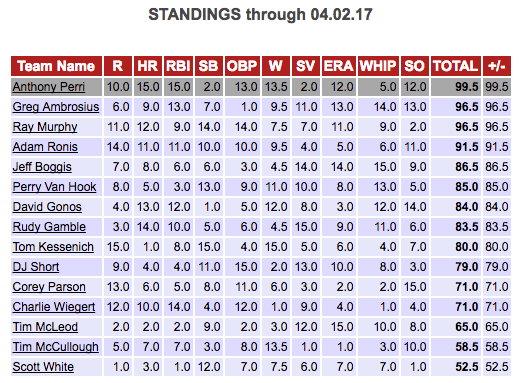 It's probably a comfort to two-time defending champ Adam Ronis (and everyone other than Ambrosius, Perri and Murphy, that last year's projected standings had him finishing 10th and ninth respectively. That's why we let them play.
See you on Opening Day!