At the end of May, the question was whether anyone could catch perpetual Tout Mixed Draft leader Rudy Gamble, but a disastrous month for Rudy didn't knock him from the top spot but it made the question more of a question.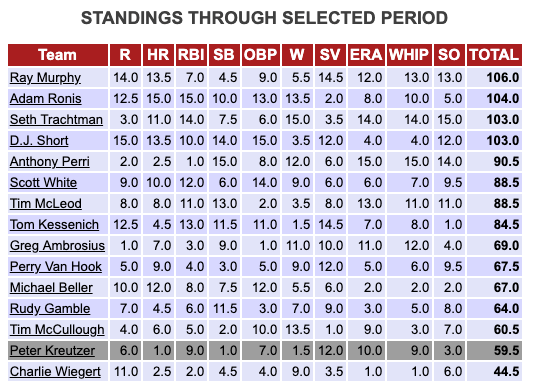 Ray Murphy's machine of a team kept purring, and unsurprisingly Adam Ronis stepped forward. The result is Rudy still in charge, but the threats are closer.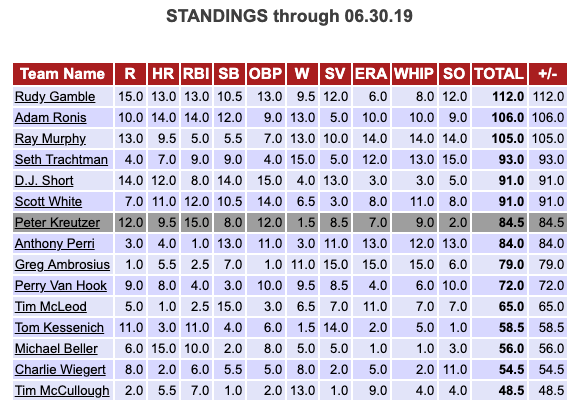 All the categories are tight, all the contenders are mixing it up across the board. Give Rudy props for hanging in there, but we have ourselves a race.