Woah. Going into the last week Ian Kahn was two games ahead of Andrea LaMont and three games ahead of Ariel Cohen.
Perhaps more telling, Kahn was 1540 points scored ahead of LaMont, but only 413 against Cohen. Why am I framing the story this way?
Because at the end of the final week Kahn and Cohen had the same number of wins, but Cohen led by 753 points winning the tie-breaker and the championship.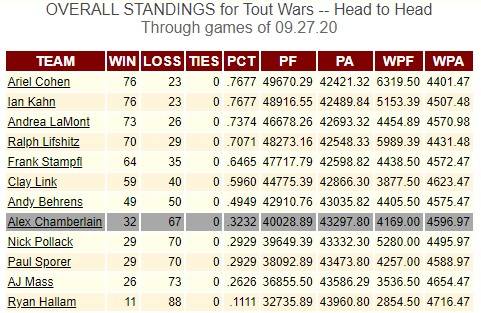 Ian Kahn was the 2019 Tout H2H champ.
This year was Ariel Cohen's Tout debut.