His season started slowly. At the end of April he was in 11th place. But by the end of May he was in sixth, and in the week ending June 25th he'd climbed into first place. For good.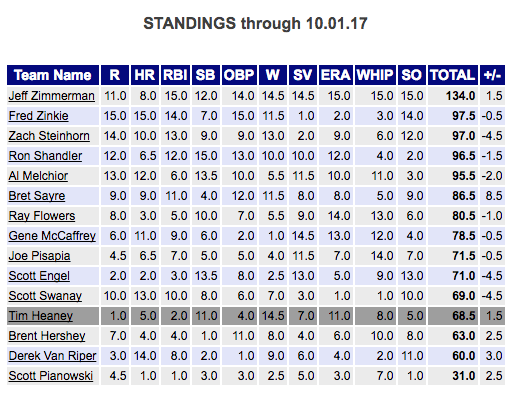 While a team built on Corey Kluber and Buster Posey, Ken Giles and Jose Ramirez, has talent, the difference came with the breakout season of Robbie Ray, the freakishly good season of Chase Anderson, and the Dodgers callup of Cody Bellinger.
In the end, Jeff won the league in his first season in Tout Wars Mixed Auction, and has finished first in both of his Tout Wars seasons (he won Tout Head 2 Head in 2016).