Note: 2020 brought an important new addition to Tout Wars weekend. While the presentation could not be held in person, Ron Shandler, representing the Tout Wars board, appeared on SiriusXM Fantasy Radio and delivered the following important message.
When we lost Lawr Michaels 15 months ago, we were looking for a way to honor his legacy. We thought the best way would be to present some type of award each year to the one Tout participant whose contributions to the league, and the industry, best reflected the values that Lawr instilled.
Lawr was called the Zen Master because of the way he conducted himself in fantasy drafts – in life, actually – and so we are calling this award the Lawr Michaels Zen and Now Award, which is a play on words he would have appreciated.
This could be considered the Tout Wars MVP and the winner was determined based on peer nomination.
Lawr Michaels Zen and Now Award
For demonstrating the most positive energy, providing the greatest contributions to the overall competitive experience, and inspiring others in the Tout Wars community and across the fantasy baseball industry.
Our first recipient is Todd Zola of Mastersball.com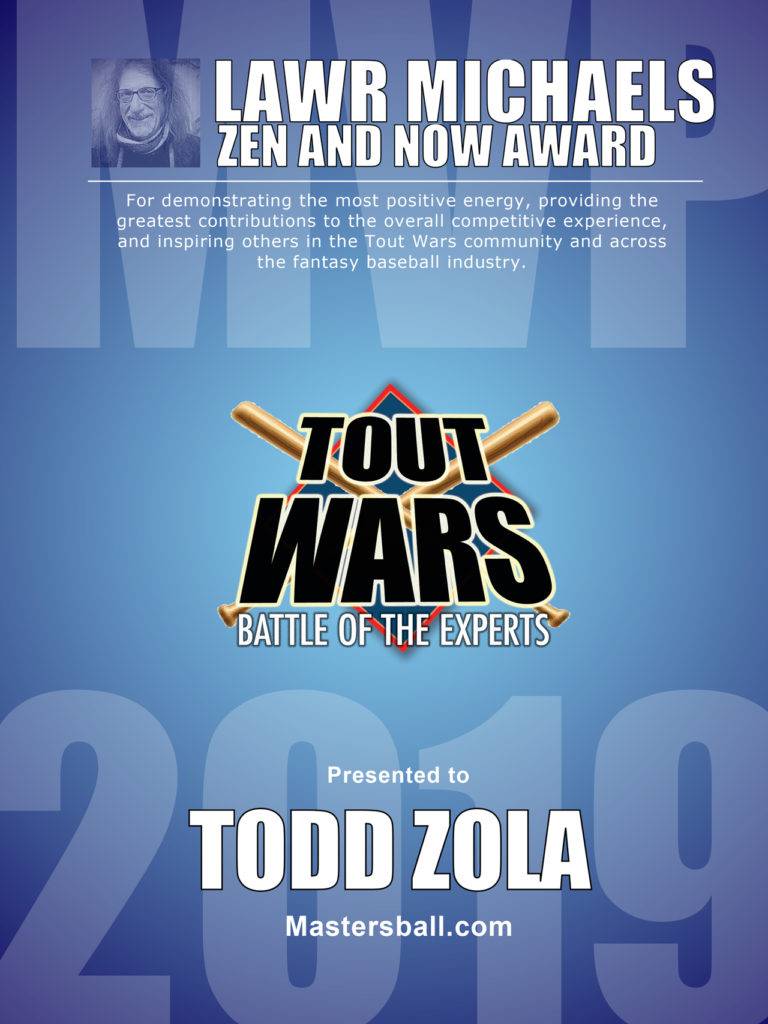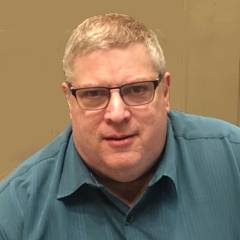 Like Lawr, Todd has been instrumental in molding Tout Wars from just a competition into a community. While Lawr was our emotional heart, I like to think of Todd as our functional heart, working hard to keep the blood flowing into every aspect of the competition and to every person in that community. He is about the hardest worker I know, he's involved in everything, and he's always there for you – and he's a pretty funny guy too.
I can't imagine a better inaugural recipient of this award than Todd. I think Lawr would have approved as well. Congratulations.