There's no prize money in Tout Wars. We tried that once and decided not to try it again. The league is about community, competition, bragging rights and getting your name on the Foley's NY menu.
The cancellation of the 2020 Tout Weekend because of COVID-19 meant the cancellation of the Foley's party that should have happened tonight. We hope the Touts in town visited Foley's and partook of the Tout menu.
For those of us who didn't, here is the highest honor a Tout Wars winner can get.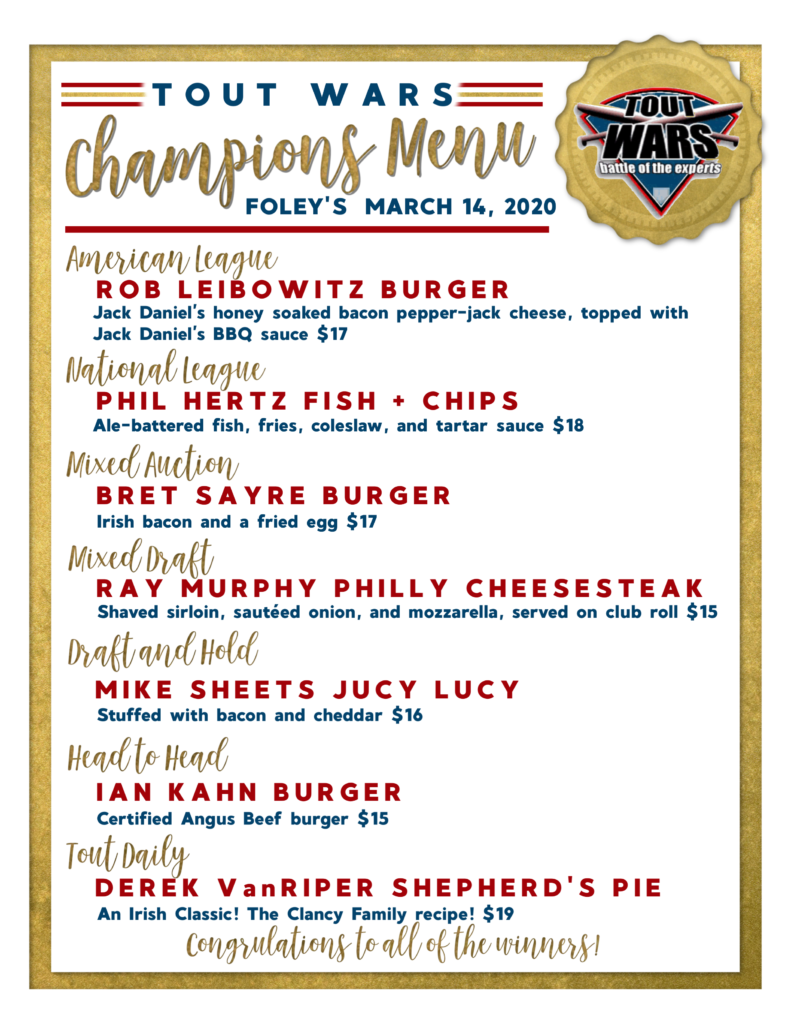 True story: Ian Kahn asked for the regular burger not only because that's what he gets when he eats at Foley's, but also because he thought that's what the most people would order. He's probably right.
Or visit Foley's when you're in NYC and prove him wrong.