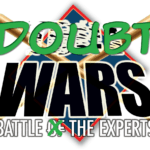 The Top 10 Most Coveted AL Tout Buys

Josh Johnson ($13): Twelve teams spent $13 on Johnson, making him the player taken most by far. He's earned -$6 thus far. BUST
Jackie Bradley ($1): Ten teams spent a buck on Bradley, who was taken in the reserves in Tout AL. In large part this was a function of the news that Bradley had earned a roster spot in Boston after the Tout auction was over. At this price he was worth the flyer, even though he didn't pan out. MEH
JJ Hardy ($12): Nine teams thought Hardy's price, the same as he earned in 2012, was too low. And they were right. NICE
Yu Darvish ($25): Nine teams agreed with Tout Wars that Darvish would earn twice what he earned in 2012, and they were right. BOLD MEH.
Casey Janssen ($10): Eight teams thought the unproven closer was worth a shot, and they were right. Janssen has been just as successful this year as last, and was a bargain. VERY NICE.
Mike Trout ($41): Eight teams bought Mike Trout at a very healthy price, and while any profits will be slight, he's earned just about every cent already. BOLD MEH
Aaron Hicks ($7): A nice spring and little competition for a job made seven teams pick up Aaron Hicks, but he's disappointed them as well as Twins fans. BUST
Jed Lowrie ($8): There was some confusion about how the playing time would shake out in Oakland, and Lowrie's price tumbled. Not unsurprisingly he's played pretty much full time, and performed as he did last year in a season truncated by injury. NICE
Josh Hamilton ($26): He went for 20 percent less in Tout than he earned in 2012, and seven teams bought him expecting a lot more than he gave. Turns out the naysayers didn't nay loudly enough. BIG BUST
The following players were claimed by six teams.
Chris Iannetta ($7): Tons of walks, but disappointing power and a bad BA make him a BUST.
Dayan Viciedo ($14): He was retooling his stroke in spring training, and while he's added some walks and trimmed some strikeouts, most notable is the power drop. Maybe next year. MEH
Jose Altuve ($21): Doubt Warriors were perhaps hoping for improvement from the young speedster, but he's put up nearly identical numbers to last year. MEH
Lance Berkman ($12): Tout Warriors thought Berkman could beat father time, and Doubt warriors thought they could beat Tout warriors. BUST
Leonys Martin ($10): Questions about playing time and how his stolen base speed would translate to the big leagues kept his price down. The steals have come and he's proved a great bargain. VERY NICE
Wil Myers ($7): It was hoped that when he was called up in June he would hit, and he has. NICE