At the end of May the Tout Draft & Hold race was Mike Sheets and everyone else, though there was still time for other to catch up.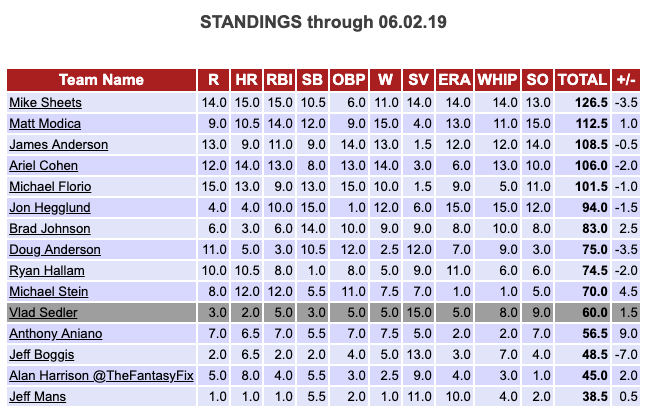 A month later, however, and Sheets is adding military corners. Sheets is tightening, the race isn't.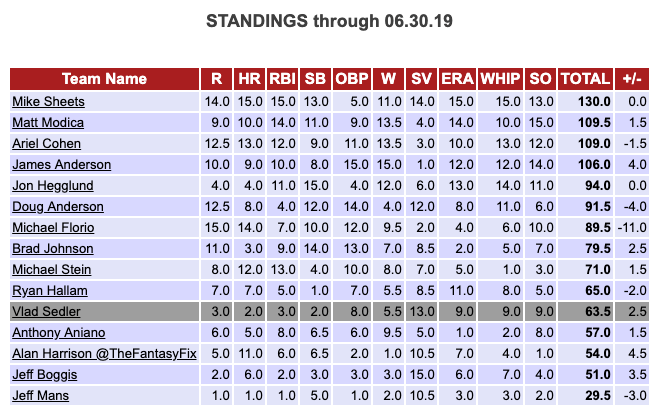 There is still plenty of time for one of the three challengers, or more, to make a move, and Sheets himself has small leads across the categories, so nothing is settled. Not yet.