Phil Hertz holds a small lead over Brian Walton as we start the season's second half. How did the league line up in June?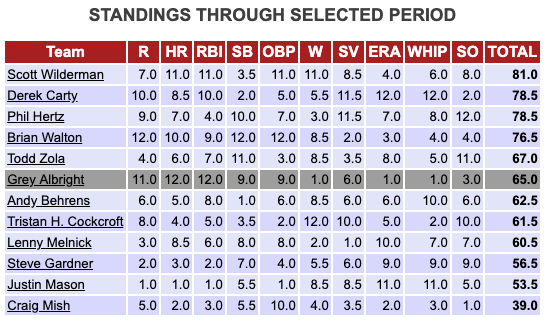 Phil and Brian were neck and neck last month, and for the whole season.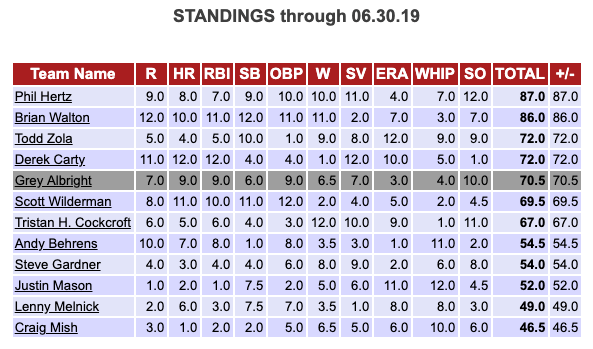 Scott Wilderman and Derek Carty have worked their way almost into contention, and this could be a mess when we revisit next month.