Tim Heaney got off to a strong start in the final period of Tout Daily last night. Strong performances from popular choices Kevin Gausman and Brian Dozier, and strong performances from not popular choices like Marwin Gonzalez and Manuel Margot, added up to an easy victory on the night.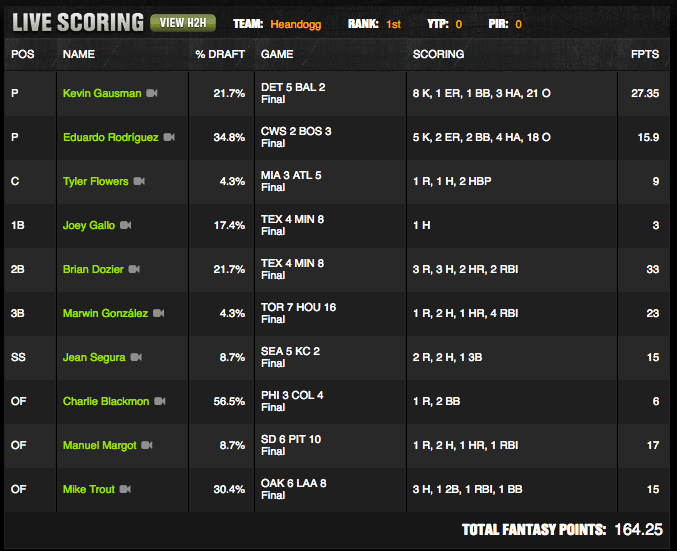 Second and third place were claimed by Jeff Erickson, who already has a ticket to the finals, and Ray Murphy, who finished just .55 points apart. The top five was rounded out by Andrea LaMont and Steve Gardner.
LaMont's strong week moved into second place in overall points for the contest, where she challenges leader Todd Zola for a bonus ticket to the September 1 finals. We'll follow that race closely in the coming weeks.
You can see the whole leader board here.