Tim Heaney did not finish in the Top 5 in Week 2 of Tout Daily Period 5, but remains atop the leaderboard by virtue of his Week 1 margin of victory. But right behind him are Steve Gardner and Ray Murphy, each looking for a Top 2 finish in the four week contest and a ticket to the September 1 finals.
Sitting in fourth place is Week 2 winner Derek Carty, who—along with Derek  VanRiper and Todd Zola—is within shouting distance with two weeks to go. Carty's victory was built on the backs of Carlos Carrasco and Rich Hill, popular pitching picks who had fine nights, and strong hitting across the board, with Yoenis Cespedes leading the way.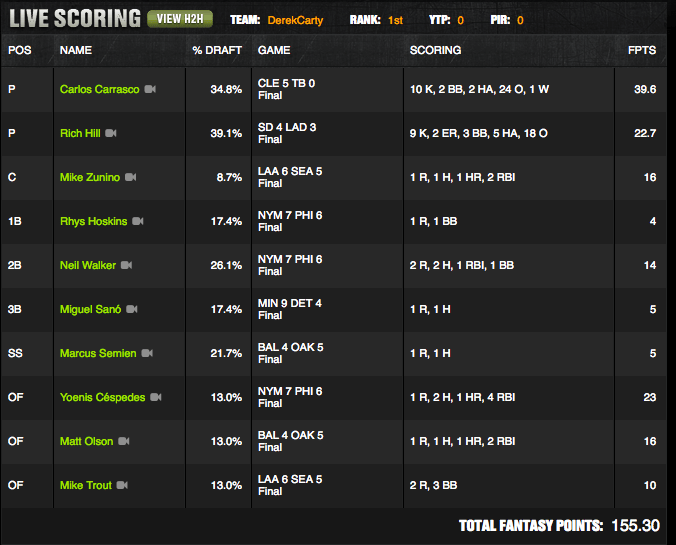 The Touts will be back this coming Friday for Week 3. Look for their picks for Draft Kings that night late on Friday afternoon.