A month ago, Clay Link was cruising along, winning 80 percent of his games, looking back at the high-achieving (but not that high) likes of Jake Ciely, Ian Kahn and Ryan Bloomfield.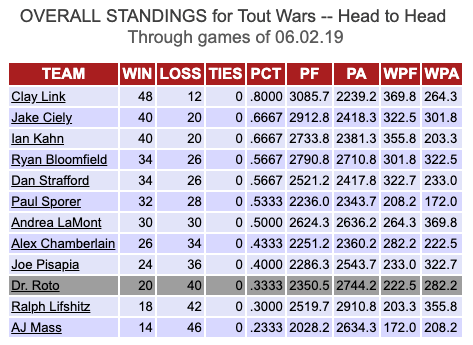 Since then, Link has cruised along with an .800 win percentage while Kahn and Ciely have fallen back.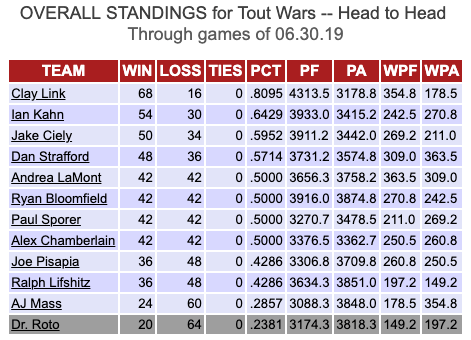 No worries, however. The top six teams make the September finals, with the top two getting a first-week bye.