At the end of May Bret Sayre had a slim, slim lead over Eric Karabell in Tout Mixed Auction. Bret went on to win the June standings and hold onto a slim lead over Scott Swanay and a handful of teams.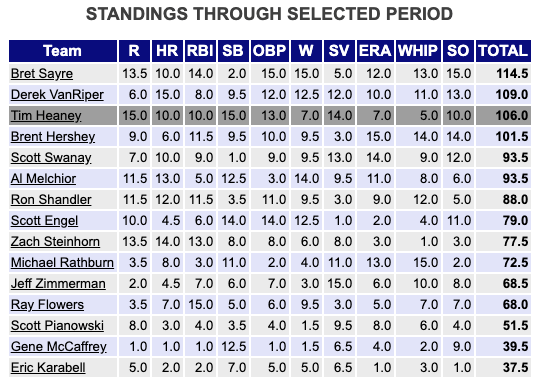 The big story here is the disaster of a month Karabell had, and Tim Heaney had a strong enough month to climb into the hunt.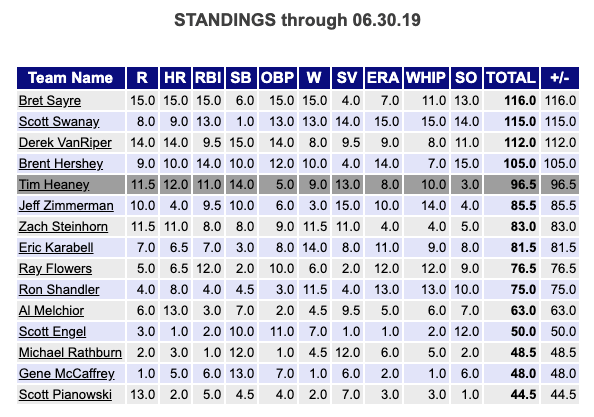 Tim has a ways to go, but this race will be worth watching.